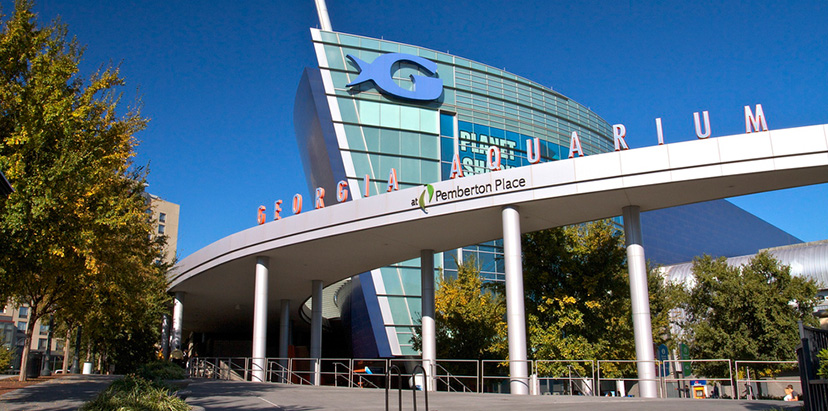 June 6, 2016– The Georgia Vision Project (GVP) and Georgia Aquarium are pleased to announce a newly developed partnership in the area of the GVP's components of Teaching, Learning and Human and Organizational Capital. These components are a vital piece to the vision and infrastructure for educating all of Georgia's children.
The partnership will reinforce the importance and contribution of teaching, learning and human and organizational capital. Georgia Aquarium provides high quality curriculum resources in the Science, Technology, Engineering, Arts and Math (STEAM) education. Georgia Aquarium also provides excellent professional development to teachers in these content areas while using outstanding facility resources for the Georgia Vision Project's mission to ensure a plan and recommendations for improving the quality of public education.
"The partnership between Georgia Aquarium and the Georgia Vision Project is a wonderful way to help facilitate a way for students to be involved and gain valuable knowledge," said Kristyn Tumbleson, director of education at Georgia Aquarium. "We are very committed to educating students and recently began offering new classroom resource to educators through our STEAM Forward video series to help educate students about the aquatic world."
"We are excited to have the opportunity to partner with the Georgia Aquarium. This is a tremendous opportunity to bring awareness to the areas of Science, Technology, Engineering, Arts and Math through the great work of the Aquarium and their contribution to our state's educational system," stated Dr. Stan DeJarnett, Executive Director of the Georgia Vision Project.
"Support for education from all aspects of our society is imperative in order for education to thrive and improve."
About the Georgia Vision Project
The Georgia Vision Project organizes the resources and energies of Georgia's stakeholders to effectively focus on preparing students to become contributing members of a democratic society and global economy. By setting world-class educational standards, establishing viable directives, creating a sustainable framework and organizing contemporary networks at the local, county and regional levels, the Project endeavors to gain the enthusiastic support of Federal, State and local policy makers and the citizens of Georgia. For more information visit gavisionproject.org.
About Georgia Aquarium
Georgia Aquarium in Atlanta is a 501(c)(3) non-profit organization that contains more than 10 million gallons of water and has the largest collection of aquatic animals. Georgia Aquarium's mission is to be a scientific institution that entertains and educates, features exhibits and programs of the highest standards, and offers engaging and exciting guest experiences that promote the conservation of aquatic biodiversity throughout the world. Georgia Aquarium is an accredited member of the Association of Zoos and Aquariums and the Alliance of Marine Mammal Parks and Aquariums. For additional information, visit www.georgiaaquarium.org.